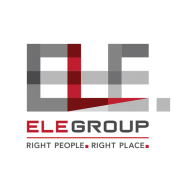 The RNZRSA has partnered with ELE Group to provide support to members of the Armed Forces who are ready to transition out of the military, and to those who have already left service but may be struggling to gain and maintain employment.
The partnership brings together the RSA's ability to support the service person, with ELE Group's expertise in recruitment and employment.
The RSA will appoint a support advisor to each applicant to help ensure that any health or wellbeing barriers to employment can be mitigated, while ELE Group will work with the individuals to translate their military experience in to civilian skills, provide vocational training if required, and work to find long term sustainable employment.
To seek career transition support from the RSA and ELE Group please contact one of our District Support Managers.
You can find out more about ELE Group on their website.